Continuing work on the wood shop renovations at Kharberd Orphanage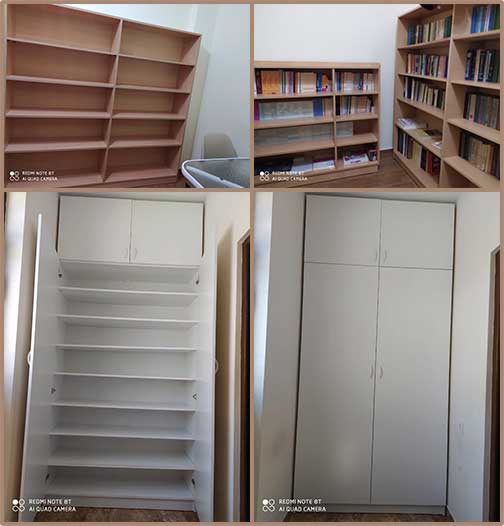 New bookshelves and shoe closets for Our Lady of Armenia, Kanaker.
Bathroom renovations at Our Lady of Armenia-Tashir funded by the Gulamerian Fund and the Hilton Fund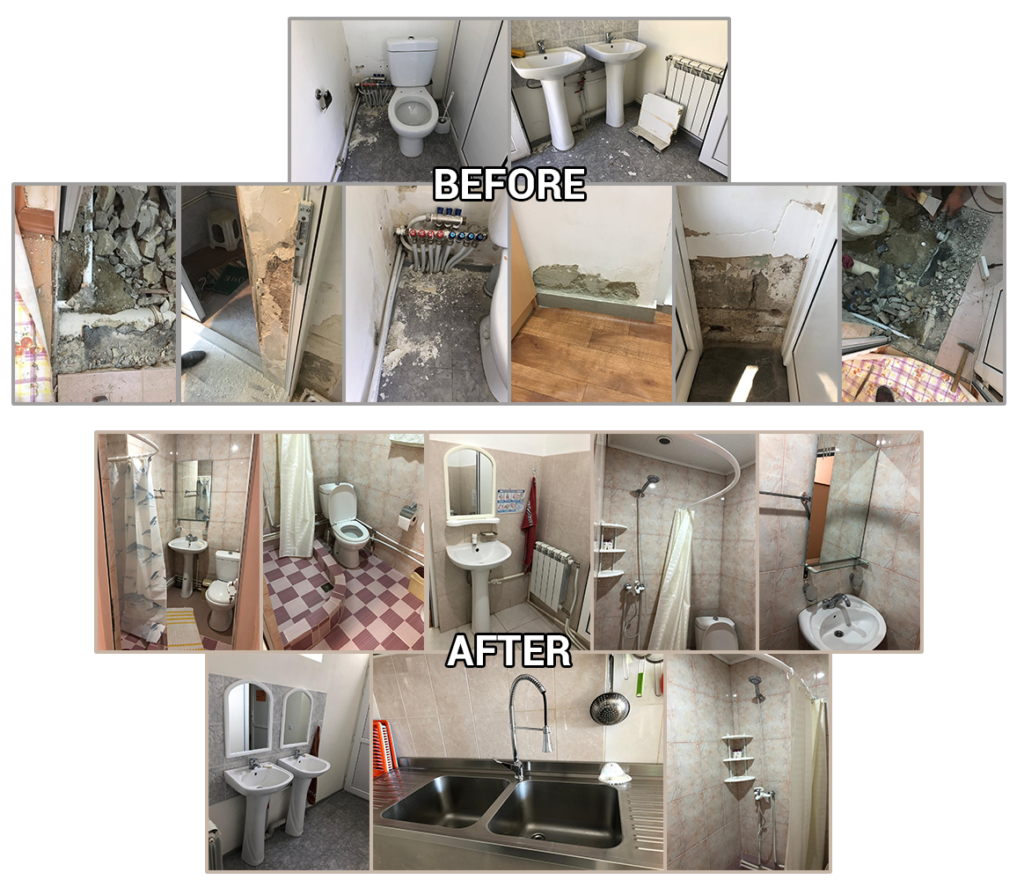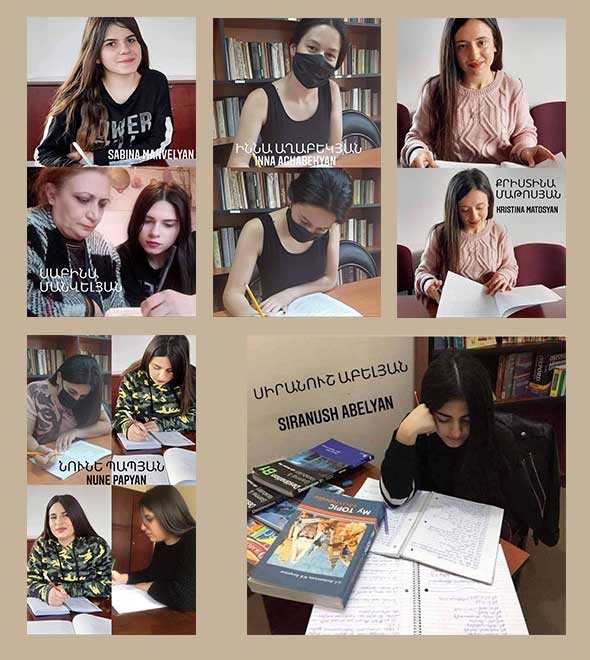 Since September 2019 the Society for Orphaned Armenian Relief (SOAR) Foundation has been sponsoring Vanadzor Orphanage girls Nune Papyan, Sabina Manvelyan, Kristina Matosyan, Meline Simonyan and Inna Aghabekyan for getting private tutoring classes in Russian language and Literature and Armenian language to be able to pass the exams required for entering Vanadzor State University. The private classes were completed on June 30, 2020 and the girls took their University exams.
The tutoring classes were possible to be organized due to the generous donation of SOAR supporters who paid 1 626 020 AMD for the whole course of the private classes attended by the girls.
As a result Nune Papyan and Inna Aghabekyan entered the Department of  Social Pedagogy of Vanadzor State University Pedagogical Faculty and Sabina Manvelyan, Kristina Matosyan and Meline Simonyan are planning to enter the Department of Russian language and literature  of the Philology Faculty of the same University on distance learning basis.
With the support of SOAR Foundation Siranush Abelyan from Vanadzor Orphanage took private classes of English language in 2019 and now she is a second year student of the Department of Foreign languages at Vanadzor State University.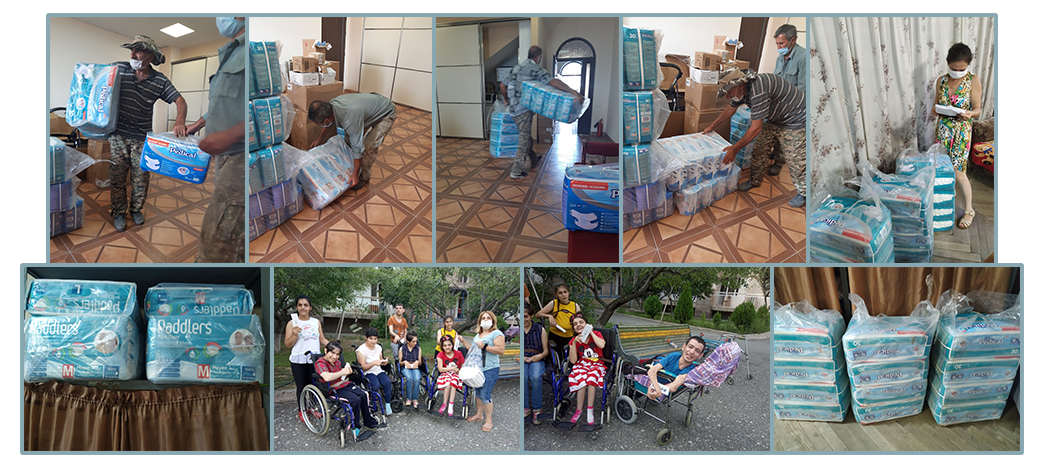 Diapers for Kharberd Orphanage and Dzorak Daycare
Food distributions for OLA and Orran families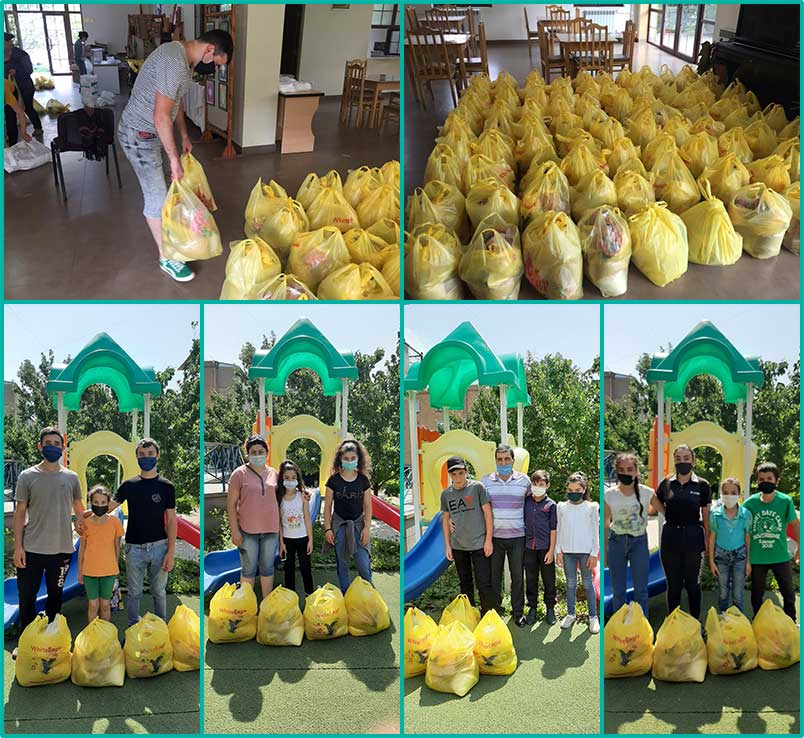 A container with essentials including diapers for SOAR supported facilities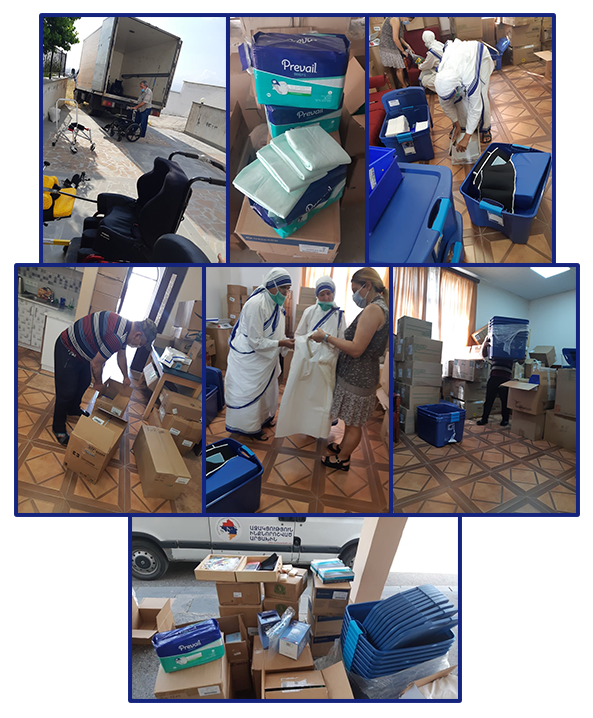 Celebrating Ani's birthday at the SOAR Transitional Center!
The girls take time to work in their garden, and take virtual classes during the Covid19 shelter in place at the SOAR Transitional Center.
The Gulamerian Fund is the major contributor to the SOAR Transitional Center.
The girls there believe the environment is the driving force for creating beauty! Along with the spring in the SOAR Transitional center, they have started gardening activities: cleaning the dried leaves, cutting branches! Keeping their home clean and tidy, they are creating a pleasant area full of interesting and useful ideas...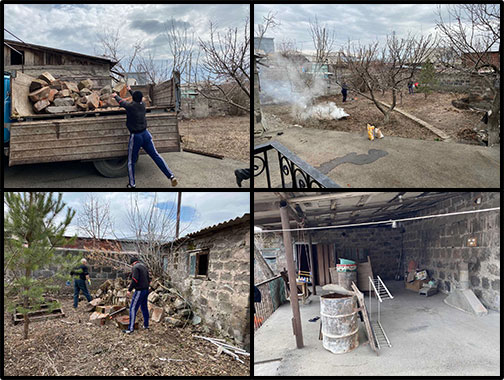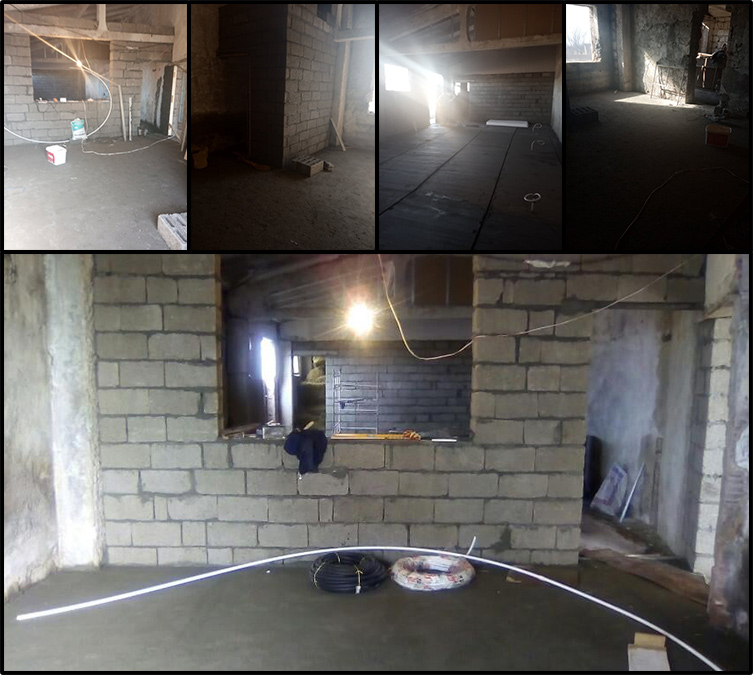 Construction for a wood shop at Kharberd funded by the Gulamerian Fund that began in March
Six months of carpet weaving classes for the girls at Naghasyan Children's Support Center (formerly Mer Hooys) funded by the Gulamerian Fund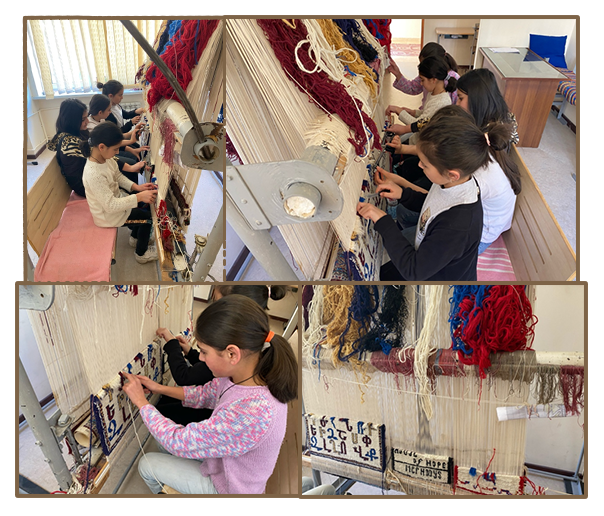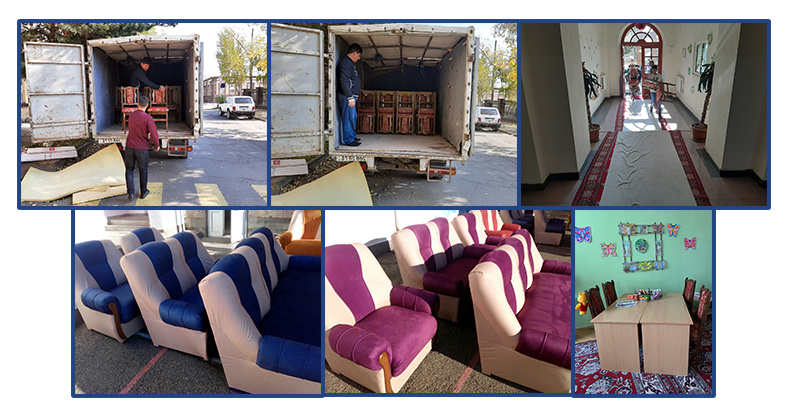 30 chairs and 16 pieces of soft furniture for the rooms at Gavar, funded by the Gulamerian Fund