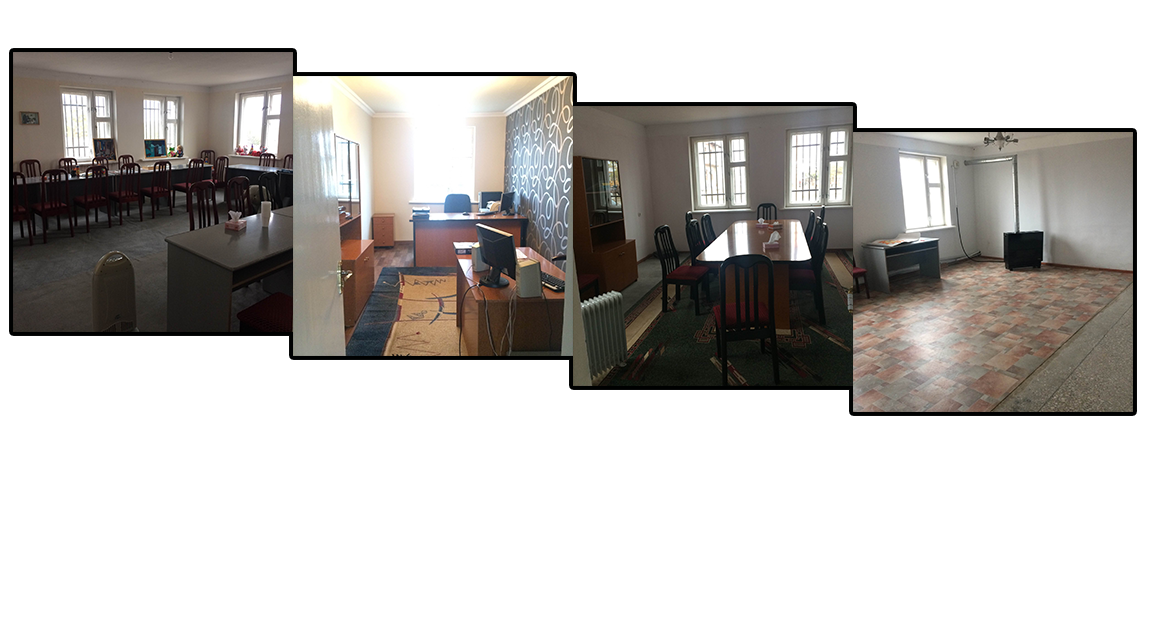 A new Community Development and Social Support Center (CDSSC)
Renovations of bedrooms at Birds' Nest Orphanage, Lebanon.
2nd Annual Gulamerian Retreat for the residents of Mer Hooys and Mer Doon.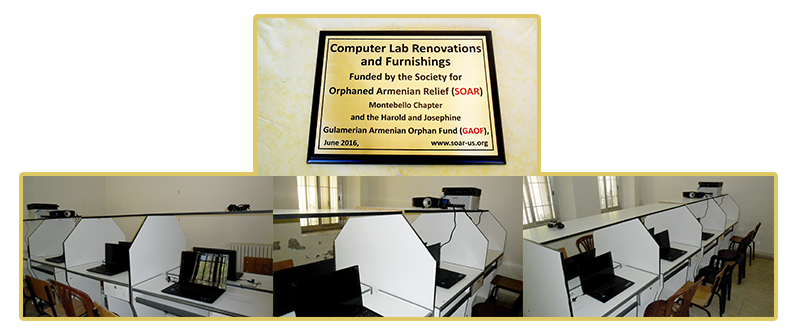 Computer lab renovations and furnishings for Birds' Nest Orphanage in Lebanon.
A new computer lab for Javakh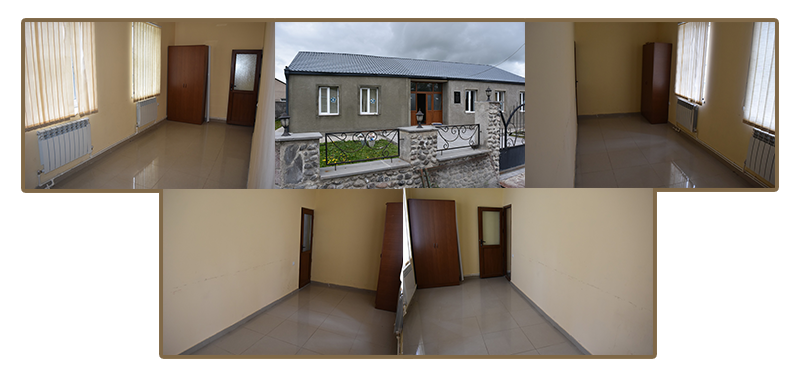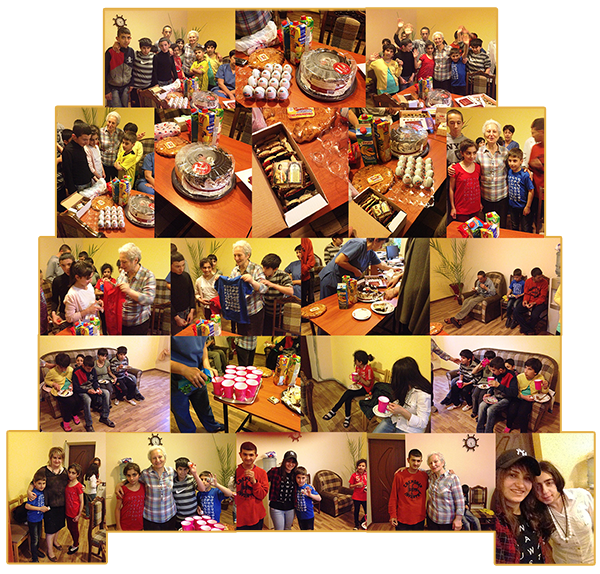 Treats and gifts for the children at Nubarashen!
We are thrilled to announce the Grand Opening of SOAR Dental Clinic in Gyumri!
On Thursday March 17, 2016, Our Lady of Armenia Center held its much anticipated SOAR Dental Clinic grand opening to benefit the orphaned children and the elderly in Gyumri. During the ceremony, Diramyr Arousiag Sajonian welcomed several dignitaries from Gyumri, including Mr. Hovsep Simonyan (Shirak region), Mr. Samuel Balasanyan (Gyumri Mayor), Anahid Garabedyan (Orphanage Fridtjof Nansen Director in Gyumri) and Mrs. Hasmig Demirdjian (SOAR La Canada president) accompanied by SOAR supporters, junior members and representatives from Armenia and USA. Mrs. Demirdjian was present during this Grand Opening to represent SOAR. She talked about the mission and the importance of SOAR in Gyumri, Yerevan, Syria, Lebanon and other countries in the world, to help Armenian children in need!
Thanks to the unwavering diligence and combined efforts of SOAR national, Gulamerian Armenian Orphan Fund, Albert Tamberchi Foundation, La Canada, Ventura County, Wisconsin and Chicago SOAR chapters and individual donors through Global Giving, our dream for providing dental care to the orphans and elderly of Gyumri came true! The dental clinic will offer full services and provide dental carefree of charge to the underprivileged population of Gyumri. With beautiful teeth, children and elderly will have brighter smiles, a better health and well-being.
We would like to also acknowledge all of our supporters without whom we would not have been able to construct the clinic at the Our Lady of Armenia (OLA) Center! We thank Mrs. Hasmig Demirdjian for a wonderful job in representing all of us at the opening ceremony!
Thank you all for providing this unparalleled gift for the orphaned children and the Gyumri community at large!
To join our efforts in supporting the Dental Care Campaign, please contact info@soar-us.org.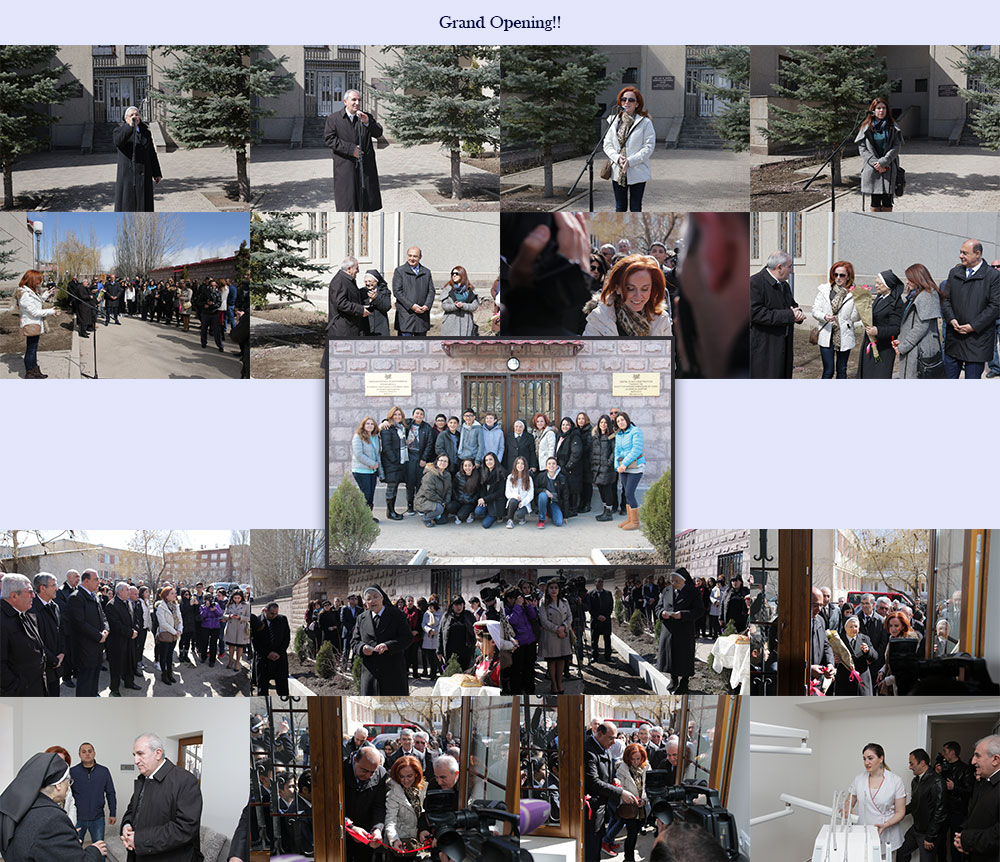 Lilit was born with severe scoliosis. After months of planning, the Society for Orphaned Armenian Relief (SOAR) and the Harold and Josephine Gulamerian Armenian Orphan Fund made it possible for Lilit to travel to the United States to finally receive life-saving surgery.
Harold and Josephine Gulamerian Armenian Orphan Fund
www.gulamerianfund.org